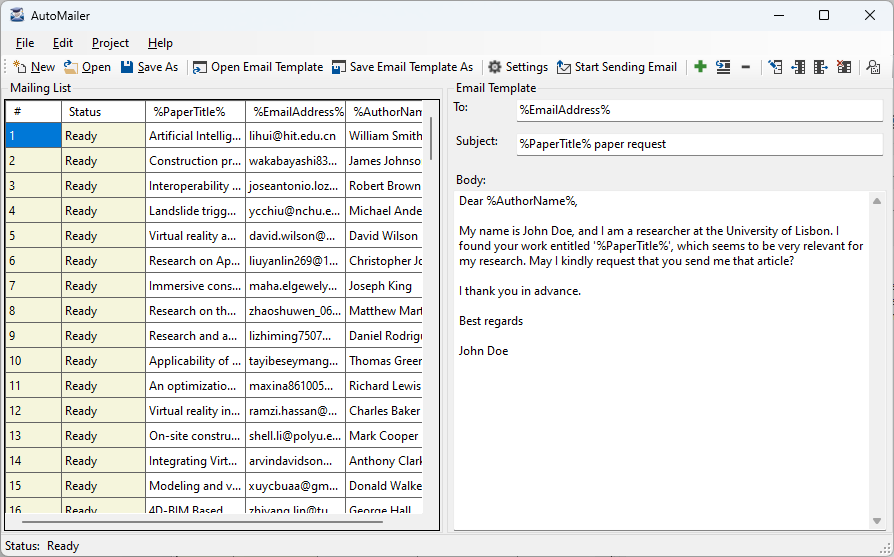 Automate the sending of bulk emails to multiple recipients.
This app automates bulk email sending to multiple recipients using variable email subjects and bodies. It was initially developed for contacting authors of scientific papers but can be used for any other purposes (please use it wisely).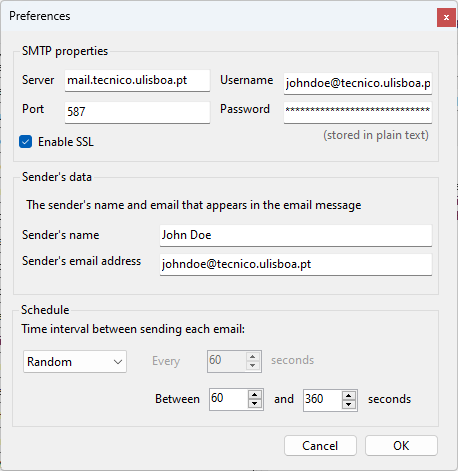 The application uses the SMTP protocol and allows configuring a wide range of parameters.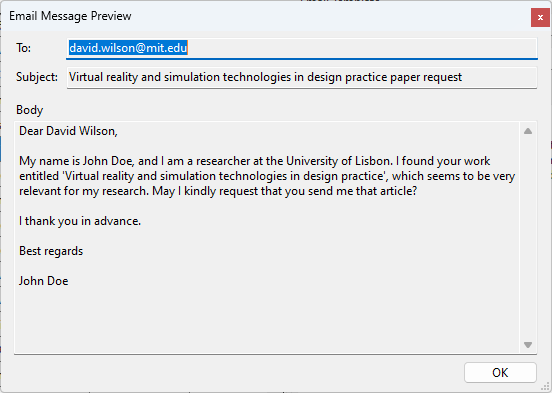 It also lets you preview emails before sending them.

Download AutoMailer 1.2.2 (Windows 64 bit)
DISCLAIMER OF LIABILITY:
The software app provided is offered to you on an "as is" and "as available" basis, without any representation or warranty of any kind, express or implied, including but not limited to the implied warranties of merchantability, fitness for a particular purpose, and non-infringement. By using this software app, you acknowledge and agree that you assume full responsibility for all risks associated with the use of the software app.