DamAR: Augmented Reality in Dam Safety Control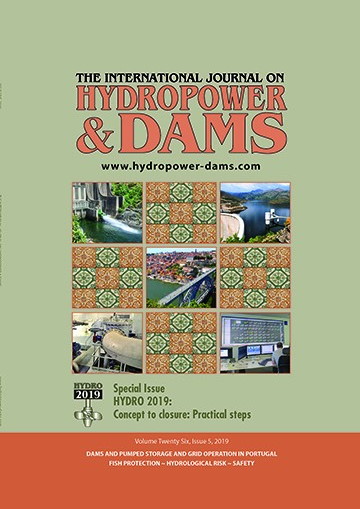 Title:

DamAR: Augmented Reality in Dam Safety Control

Authors:

Nuno Verdelho Trindade, Alfredo Ferreira, Sérgio Oliveira

Year:

2019

Journal:

International Journal on Hydropower and Dams Nr. 5, Vol. 26

Publisher:

Aqua~Media International Ltd.

URL:

https://www.hydropower-dams.com/articles/damar-augmented-reality-in-dam-safety-control/

Abstract:

This paper explores the application of augmented reality to the inspection and monitoring of large structures, namely concrete dams. It proposes an approach to dam safety control, using augmented reality, focused on offering new visualization possibilities, that are not accessible using traditional methods. The specification and development of DamAR, a proof-of-concept prototype that allows the visualization, on-site, of relevant structural health monitoring information, in an augmented reality environment, is described, including the benefits to structural engineers and observation technicians. A preliminary evaluation, aimed at validating the proposed approach, shows that augmented reality technologies can be used efficiently in dam safety control.
Keywords:

augmented reality, dam safety control, structural engineering, concrete dams

Cite:

Show citation
Download:

Download
Download from publisher
External links:

DamAR Website

<< Publications