Environmental Concrete: New Ways of Building a Green Planet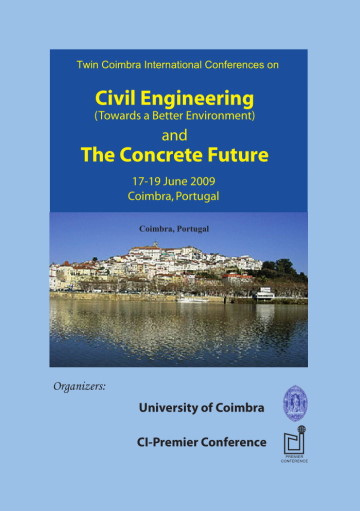 Title:

Environmental Concrete: New Ways of Building a Green Planet

Authors:

Nuno Verdelho Trindade, Sérgio Lopes

Year:

2009

Conference:

CE09: Civil Engineering – Towards a Better Environment

Publisher:

CI-Premier Pte Ltd.

Abstract:

Concrete is, nowadays, the most common structural material used in construction. Due to its limited durability, to the extensive use of natural resources in its production and to the amount of residue generated by its use, the concrete, as it is known today, might not have a place in the near future, as demands for greener materials grow. A new range of materials is, slowly but decisively, arriving. As far as concrete structures are concerned, a completely new material is unlikely to be invented and a reinvention of the traditional concrete would be the shape of things to come. The new concrete will be more sustainable, with a smaller carbon footprint and will also be easier to fabricate, and, at the same time, more efficient, durable and cheaper. In this article the different members of this innovative family of concrete that, in what concerns to sustainability, are of the utmost importance in the genesis of a new civil construction philosophy, will be presented.
Keywords:

concrete, environment, sustainability, new materials

Cite:

Show citation
Download:

Download
Additional references to this work:

COBA I&D 28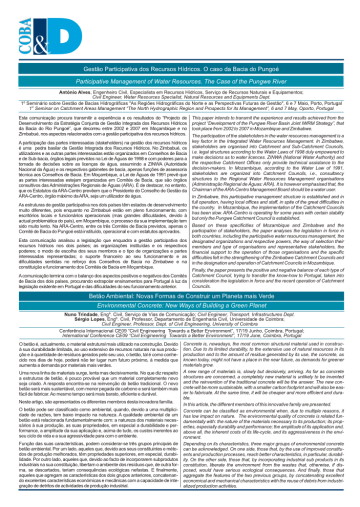 << Publications